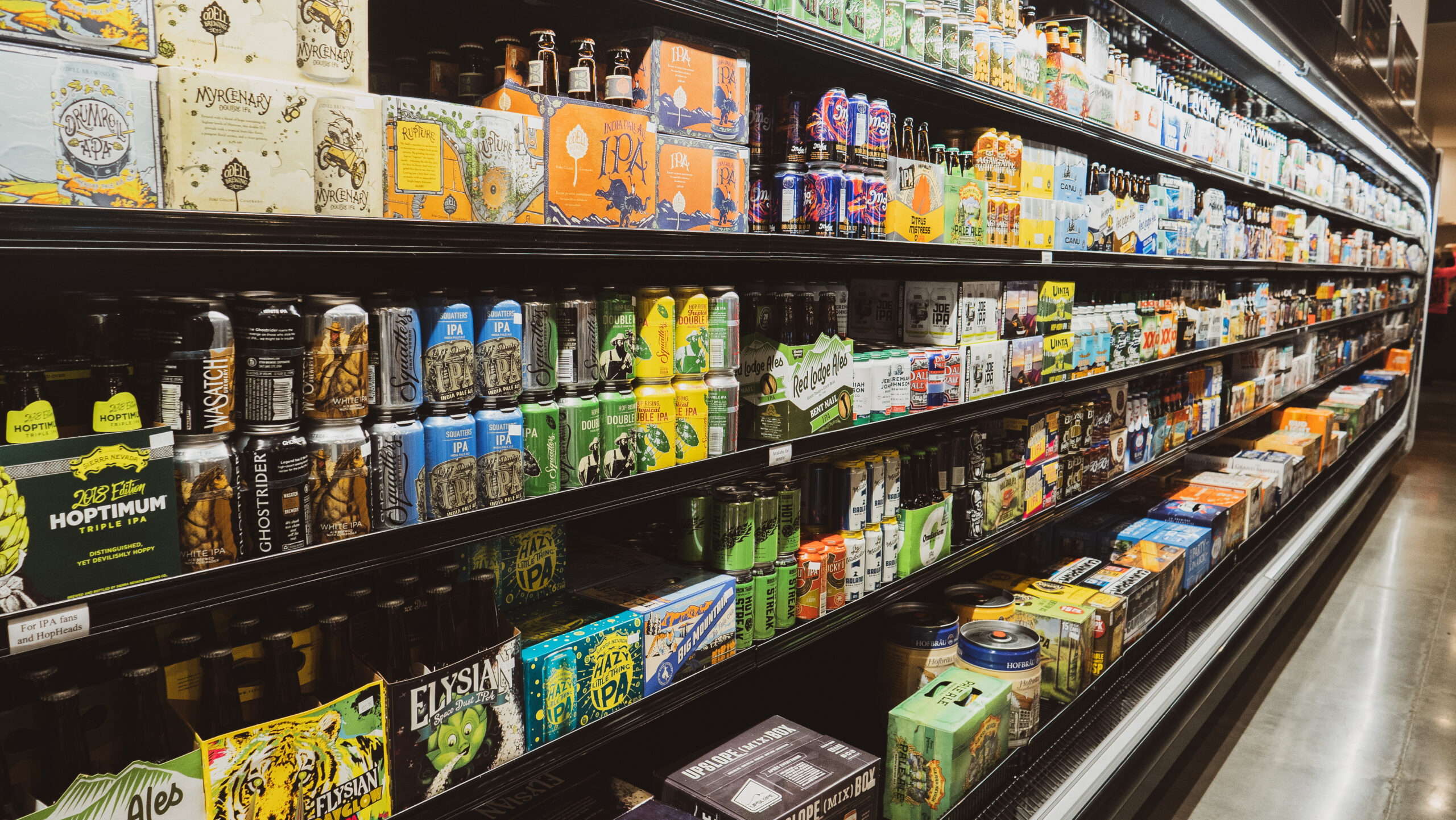 The Biggest Craft Beer Selection in Billings
Currently there are more than 3,100 microbreweries, and 186 regional craft breweries in the U.S. alone – our large craft beer department is thoughtfully curated by our expert staff to include beers from renowned brew masters.
Our staff puts a lot of effort into tasting most of the beers in our inventory and are poised to offer recommendations to guide you to your next favorite beer. The City Vineyard shop is home to 40 feet of beer coolers that we stock with hundreds of ice-cold beers – we frequently rotate our beer selection to include limited edition and seasonal finds.
Sit And Enjoy An Ice-Cold Glass.
Beer Classifications

Hops
Copious amounts of hops in these brews produce enticing aromas and pronounced bitterness. Popular flavors of hops include citrus, pine, and floral.

Easy
Crisp and clean, these approachable brews are sure to go down easy on any occasion. Bright lagers and light ales are shareable and palate pleasing.

Fruit
Bold and lively fruit flavors stand out in these libations. Enjoy both sweet and dry flavors of varieties of fruit from crisp apple to zesty grapefruit.

Dark
With rich, roasty flavors and silky smooth mouth-feel, roasted grains give these brews their deep color and notes of coffee, nuts, and chocolate.

Funky
These unrefined sours and spiced ales are influenced by time-honored Belgian brewing traditions. Notes of bread, tartness, earth, and spices are prominent.
A Beer a Day ...
Can Help You in a Big Way
Yes, you read that right! Beer contains many beneficial vitamins, chemicals and ingredients that can improve bodily functions and prevent certain diseases – however, like with most things in life, moderation is the key and is the line between the health benefits of beer and ingesting an unhealthy dose for your body.
Reduced Risk of Kidney Stones