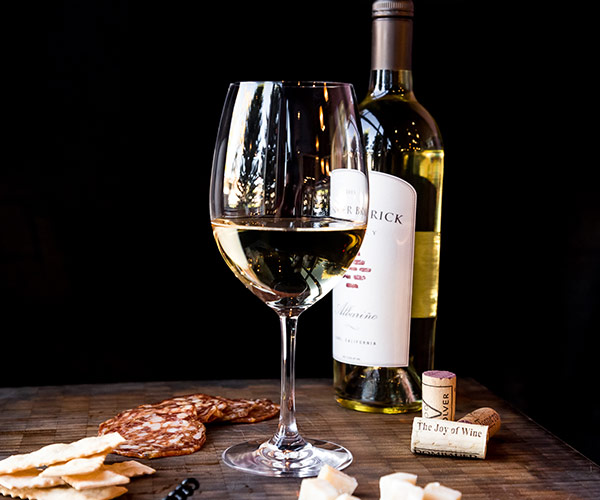 The Most Extensive Wine Library in the Area
Whether you describe yourself as a wine connoisseur or just a casual taster, with over two thousand choices available to you, you're sure to find a wine that fits your current mood or occasion.
Nearly 10,000 bottles
Over 2,000 choices
Wine shopping can be intimidating – but not at City Vineyard!
Our friendly and passionate staff of wine experts are educated in the wines and cellars we have in our inventory to better help you. Allow our staff to help you explore the world of wine. Whether you are looking for something specific or unsure where to begin, our team knows the right questions to ask to help you make a selection you'll cheers to.
Explore Wines From Around the World
We use great care to select the best fine wines produced by top winemakers and cellars from specific regions around the world; from South America to Australia, New Zealand, France, Spain, and of course the "big cheese" of all wine, France. We also stock domestic wines from California's Napa Valley, Washington's Walla Walla, and Oregon. We've been in the wine business for many years and are pleased to be able to bring you wines that nobody else can get.
Fine Wine Doesn't Have to be High Priced
You'll be pleasantly surprised how affordable our wines are — while we sell fantastic wines with price points that range upwards of $100 or even $1000 dollars, we are always stocked with more than 90 really great fine wine options at the under $20 price point.
A Wine Bar Experience You'll Love
Slip into one of the cozy seats or intimate tables near the fireplace of our distinctly modern and spacious wine bar — spend hours at leisure, enjoying our fine wines, thoughtfully curated craft beer selection, house baked baguettes, global cheeses, meats, and other delectable specialty food items.
The attention and care we give to making sure our customers are able to learn, explore and discover great wines is what makes our wine bar so outstanding.
Our wine bar serves wine in several ways:

By the Glass
We pour an array of select wines by-the-glass, including both refreshing whites and comforting reds, which have been hand-picked by our expert wine connoisseurs. We frequently refresh our menus because, let's face it, you'll want to come in and visit us often.

By the Bottle
Our featured wine list includes our growing selection of diverse wines from across the globe. When you join us with a larger group, or, simply want to enjoy several pours of a particular vintage, choose a bottle from our featured wine list, which includes a robust reserve collection.

Wine Flights
Wine flights offer you the opportunity to taste several small portions of wine. Our Wine flights are themed by varietal, region, winery, and winemaker and offer you a fun way to compare and contrast textures and flavors. Flights are accompanied by small informational cards about each particular wine on the flight.
More Than Wine ....
We serve a unique selection of icy cold craft beers from top regional brew masters as well as a special collection of international brews bottled or poured directly from the tap of one of our 20 tap handles (4 of them being wine).
Wine Clubs
Choose from 2 Delicious and Educational Options
Treat yourself to a high caliber wine that is fit to cellar or taste your way through many different styles and varieties of wine from around the world. Gold Wine Club members (only $59.95 / month) receive hard to get wines from small production wineries, while Silver Wine Club members ($34.95 / month) choose two of three unique wines plus pairings and recipes.
Other special offers exclusive to club members
10% off in-store purchases when you pick-up your club
Half off our beer and wine tastings